Thank You to Our Title Sponsor
Visit Us at Booth 175

SHOWCASE FACILITY SOLUTIONS
8 AM - 5 PM, THURSDAY, JUNE 2, 2022
Plano Event Center | 2000 E Spring Creek Pkwy, Plano, TX

Registration is open for FMexpo, now in its 11th year of showcasing facility solutions and informative sessions for North Texas area corporate facility professionals. Interested in attending, exhibiting and/or sponsoring? We invite you to explore below all that FMexpo 2022 offers!
Who Should Attend?
Attendance at FMexpo is open to all Facility Management and Real Estate Industry Professionals.
Corporate facility and workplace managers, building engineers, property managers and real estate executives.
Keynote Luncheon
PGA's "Frisco's Field of Dreams: If You Build It, They Will Come"
Brad Blankenship and James Tanner will be joined by other distinguished project panelists to discuss the development of the PGA headquarters in Frisco, Texas. Learn more.
Seating is limited. Register early to secure your spot!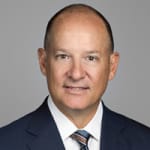 Brad Blankenship
Senior Managing Director, Cushman & Wakefield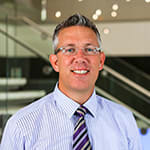 James Tanner
Principal, PageSoutherlandPage
Schedule
| | |
| --- | --- |
| 8:00 AM | Registration Opens |
| 9:00 AM - 9:50 AM | Breakout Session: Using Social Media to Your Advantage |
| 10:00 AM – 5:00 PM | Exhibit Floor Open |
| 12:30 PM - 2:00 PM | Keynote Luncheon: PGA's "Frisco's Field of Dreams: If You Build It, They Will Come" |
| 3:00 PM - 3:50 PM | Breakout Session: "Right to Carry - What Facility Managers Need to Know" |
| 5:00 PM | Trade Show Ends |
View Detailed Schedule